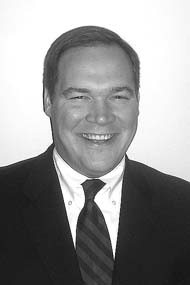 Attorney Gregory Palkon
Greetings and welcome to my legal home. This section of our website is dedicated to telling you more about Palkon law office P.L.L.C., and why you should feel confident retaining us to represent you or a member of your family. The firm is a community based practice concentrating in trial work, specifically accidents, divorces, and land disputes. My office is located in the historic Stark House, which overlooks Main Street in downtown Nashua. While many prospective clients contact us knowing of our jury trial experience in New Hampshire and Massachusetts, the number one reason why clients and attorneys select us is that they trust us.
I received my undergraduate degree in history from Harvard College, magna cum laude in 1992, and my law degree from Boston College Law School in 1998. My undergraduate thesis about the media coverage of an 1836 murder trial is one of the selected papers preserved by Harvard in its archives. Professor Ellen Fitzpatrick, now a professor at the University of New Hampshire, was one of three reviewers of this thesis. It was through this experience that I developed a fascination for the detailed collection and presentation of complex evidence.
When my office becomes involved in your case, I am a team leader of a network of legal and scientific professionals, such as doctors, surveyors, and photogrammetrists (the science of aerial imagery analysis). We have also been a pioneering firm in the use of forensic psychology (the science of investigative techniques) in family law matters. I assume a reasonable approach to all matters and strive to negotiate settlements whenever possible. My approachable demeanor is backed by my proven trial experience. I am tough in Court, because I care. If your case requires a trial, we will be well prepared to tell your story.
I am in private practice to make a difference in the Nashua community where my family also resides and am committed to affordable legal services. I offer a free initial consultation and payment plans. I also regularly participate in the Bar Associationís reduced fee program.
Thanks for taking the time to learn about Palkon Law Office P.L.L.C. Keep in touch at greg@palkonlaw.com! Weíre here to protect you.